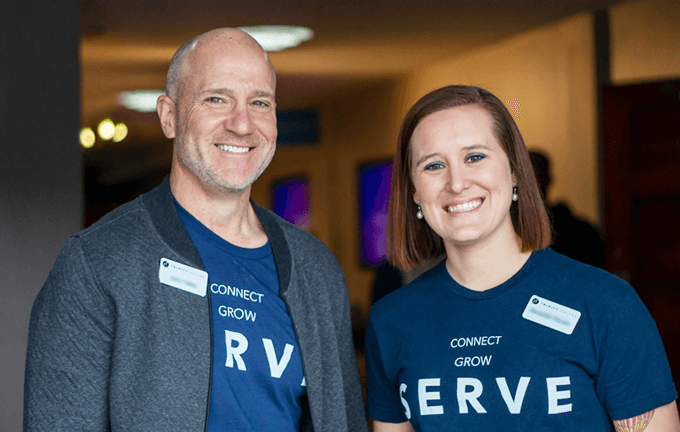 Click on a topic below to read more.
Social Media
The Trinity Dallas Social Media team is our online mission. Help those outside of our community to get a glimpse of the life-changing power and presence of God on our campuses. We seek to capture and showcase the great community we have.
Trinity Kids Team*
Our team invests in the lives of children through worship, Biblical teaching, videos, Small Groups, and games.
Trinity Youth*
The Trinity Youth team helps students get connected to our Trinity Youth ministry through Small Groups, retreats, conferences, and special youth events.
The Beautiful Team
The Beautiful Team prepares for and hosts events to empower our Women's Ministry.
First Impressions Team (FIT)
The First Impressions Team (FIT) brings a personal touch to our worship experience by welcoming people to Trinity at the front doors, assisting people to their seats, facilitating the offering, and maintaining a distraction-free service environment. Whether serving in the lobby before, after or during services, at coffee stations or in the auditorium, there are many versatile positions on FIT. FIT members facilitate the offering and help maintain a distraction-free service environment.
Growth Track Host Team
Growth Track Host Team serves as the hosts of Growth Track, greeting guests and providing materials and assistance to those discovering their next steps at Trinity.
Parking Team
The Parking Team Team serves as the first impression of those coming to Trinity by welcoming people on and off the property and providing a safe and efficient parking experience. (Age: 15+)
Prayer Team
The Prayer Team provides prayer covering for services, teams and ministries at Trinity.
Production Team
Production Team assists in the production of the overall worship experience, using lights, cameras, and other visual elements.
Security Team*
Our Trinity Dallas Security Team serves by providing heightened awareness and physical presence in the event of an accident or emergency. CPR/First Aid/AED certification provided by Trinity.
Small Group Leaders*
Small Group Leaders are trained to facilitate Small Groups and equipped to build relationships while helping group members discover their next steps.
Worship Team*
The Worship Team facilitates a powerful worship experience through vocals, instruments, and audio engineering. Worship training process required.